hotels and apartments
sport and leisure
localities
information

Your search
Velturno / Feldthurns: Hotels, B&B, Residence and holiday apartments
The farm Hofer Hof is located in the middle of the vineyards of San Pietro Mezzomonte, a hamlet of Velturno. Thanks to the rural atmosphere and the beautiful nature guests can spend an unforgettable holiday and experience the variety of Alto Adige.
deals
03/09 - 12/11/2021

from 70€ per night

10/09 - 19/11/2021

from 85€ per night
Characteristics
The hotel is located on the "Trail of Chestnuts" and in the reconstruction of the house special attention has been paid to integrating the nature that surrounds it. The rooms are furnished with high-quality chestnut wood, local stone and glass.
deals
23/04 - 30/10/2021

from 430€ for 4 nights

23/04 - 13/11/2021

from 384€ for 4 nights
Characteristics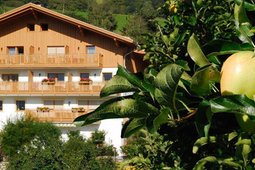 Welcome at the small hotel Huberhof in Valturno/Feldthurns, a cozy accommodation facility near the city of Bressanone/Brixen. You will see it welcoming you surrounded by a very picturesque landscape: cozy bedrooms and apartments and a breathtaking view on the entire valley.
Johann and Antonia Dorfmann invite you to relax, forget about everyday life and gather new strength at Wiesenrain Apartments. The house is located at 850 m above sea level and offers a magnificent view of a gorgeous mountain scenery with dark green woods.
deals
05/11 - 22/12/2021

65€ per night
Characteristics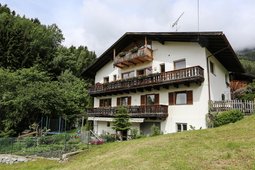 The farm Mittermüllerhof is set in Snodres, a little village near Velturno, at 1000m above sea level. It is surrounded by meadows and woods and offers a stunning view of the Geisler. Perfect starting point for excursions and hikes or mountain bike tours.
deals
29/09 - 02/10/2021

from 234€ for 3 nights

30/09 - 03/10/2021

from 249€ for 3 nights

02/10 - 07/10/2021

from 340€ for 5 nights
Characteristics
Relaxation in the middle of nature. A holiday in the familiar atmosphere of the farmhouse Teutenhofer in Velturno is an experience of pure wellness. The Dorfmann family is always happy to share with their guests the experience of living in this authentic Southtyrolean farmhouse.