hotels and apartments
sport and leisure
localities
information
Restaurant Roner Alm
Alexander Widmann
Rodengo / Rodeneck - Via della Malga / Almweg, 7


Telephone: (+39) 04725460...(+39) 0472546016
web site - info@roneralm.com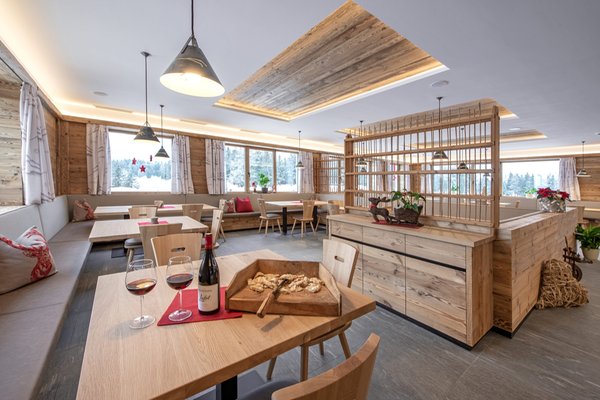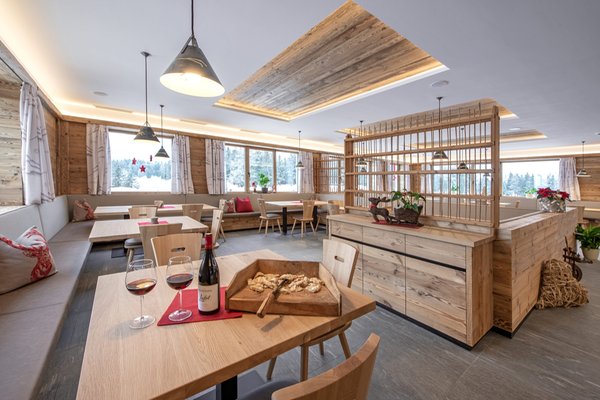 The restaurant is opened daily. Warm meals starting from 11.00 am until 8.00 pm. (Dinner only by reservation)
It is a real insider tip for sporty epicures, who want to combine an excursion with good food and cosy get-togethers in a quiet, sunny and idyllic location. This place is the popular and well-known lodge Roner Alm situated on 1832 m in the Eisack Valley.
The Rodenecker and Lüsner Alm is a getaway for adventures with several tracks available for walkers anc cyclist. After a long hike the hungry and thirsty guests are welcome in this special and nice alpine hut, in which is a lot of space in the cosy rooms. Children can enjoy playing in the playground, while the parents can sit and enjoy a cold beverage. What a perfect place for a successful family celebration, a special seminary or a business dinner. Alex, the chief and the kitchen boss and his team are bursting with ideas. They love to create unique, memorable events for the guests, like cooking shows, barbecue and white sausage parties. And if a wedding is to be remembered not only by the bride and groom, but also by all the guests, then the Roner Alm is just the right place to celebrate this important event.
The menu is tantalizing and diverse. From the farmhouse ice cream to exquisite venison specialties, not forgetting Klaras' legendary curd strudel, everything here is real. And particularly popular after a spectacular sunrise hike up to the mountain Astjoch is the amazing breakfast with regional products and homemade delicacies from 7.30 am to 10.30 am.
Reviews
This business activity has no reviews yet.
Write the first positive review, share your experience!
Map
Restaurant Roner Alm
Via della Malga / Almweg, 7
Rodengo / Rodeneck
GPS coordinates
lat: 46.7830° N lon: 11.7544° E
lat: 46° 46' 59.0'' N lon: 11° 45' 15.9'' E
related activities: Mountain Hut-Hotel Roner Alm